Flooring, which is one of the most important elements determining the identity of your living spaces, is one of the first steps of a characteristic differentiation in home decoration. There are many details to be considered before performing the flooring process, especially the color, texture and size. In this sense, you need to determine which area, for how long (predicting the next changing time is important for the right choice) and what kind of flooring you will use. So, what should be considered while choosing the flooring? Your answer is waiting for you in our article, in detail.
Laminate Floorings
Laminate floorings, which are often preferred because of their special textures, contributions to heat and sound insulation and durability, are one of your strongest candidates. Laminate Flooring, which can be selected in different thicknesses according to the density of use of your preferred living space, also offers plenty of variety in terms of color and pattern and is affordable. Flooring colors, patterns provide a natural and warm appearance in all places. This material, which is often preferred because of its natural decorated options, gives your spaces a more characteristic appearance.
Considerations for Choosing Flooring
Choosing from flooring varieties can turn into long-lasting indecision. To avoid this, we have put together some tips that you should pay attention to while choosing floorings. So, let's get started:
Wear Resistant Floorings
Durability should be your main criterion for color and model selection. Some models may be much more attractive to you in terms of color or texture, but they may not be a good choice for you if they get dirty quickly or are easily worn out.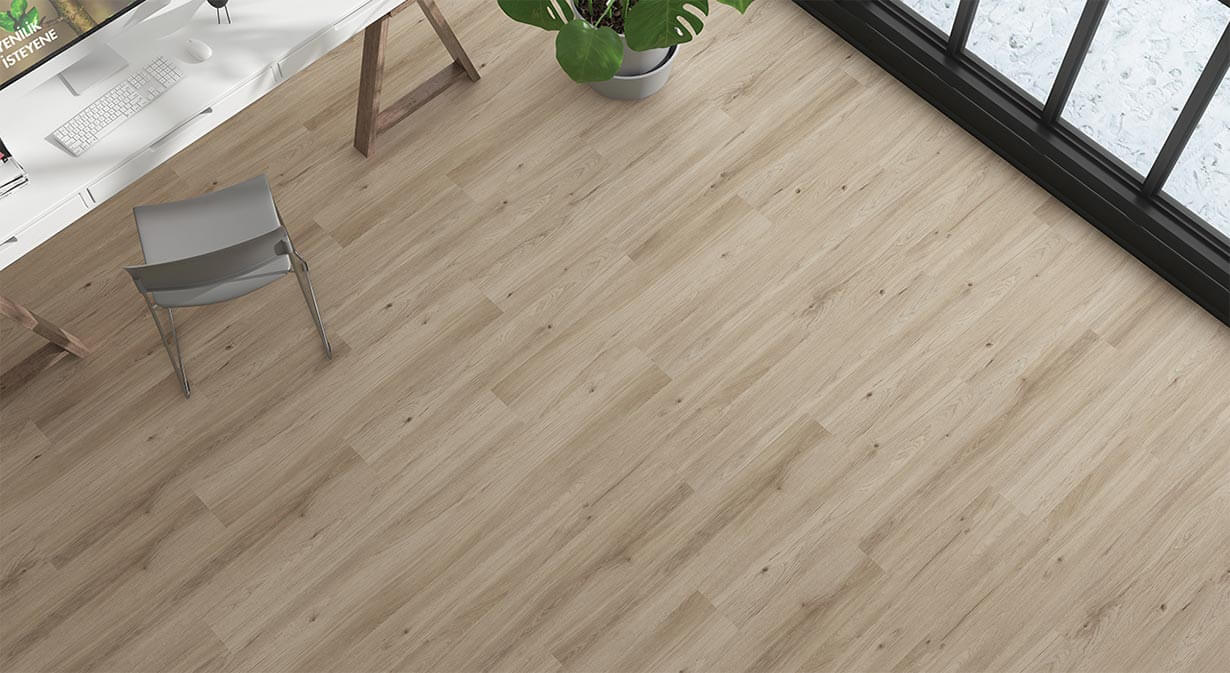 Determination of the Flooring Color
Especially in your color selection, make sure to think about your furniture. Floorings that contrast with the furniture or accessories you choose both make the space look more effective and make your furniture look more stylish. Just like the furniture, determining your wall color or wall coverings in advance will give you great comfort while choosing flooring.
For making the appearance of the flooring more stylish, it is suggested to use it with an AGT skirting board. You can check out the skirting board collection, which offers different options from 6 cm to 12 cm, with Floorings in close or opposite tones, high in height, according to your taste. This way, you can add a different atmosphere to your overall space appearance.
Durable Floorings
Another important factor in choosing flooring is its area of use. Therefore, there are two different Flooring classes in the production of flooring which are commercial and residential. In addition to these two main classes, there are also wear classes that focus on the durability of the Flooring. The wear class of your flooring is determined by the walking density on the floor to be applied to the flooring and the condition of the floor. In places with high movement volume, for example in offices, the 33rd class AC5 wear class is preferred, 32nd class AC4 wear class can be easily preferred in places such as houses where circulation is less. For example, if you want extra scratch resistance on your kitchen furniture, you can have cabinets that will maintain the elegance of the first day for a long time with the wear resistant AGT Acrylic Panel.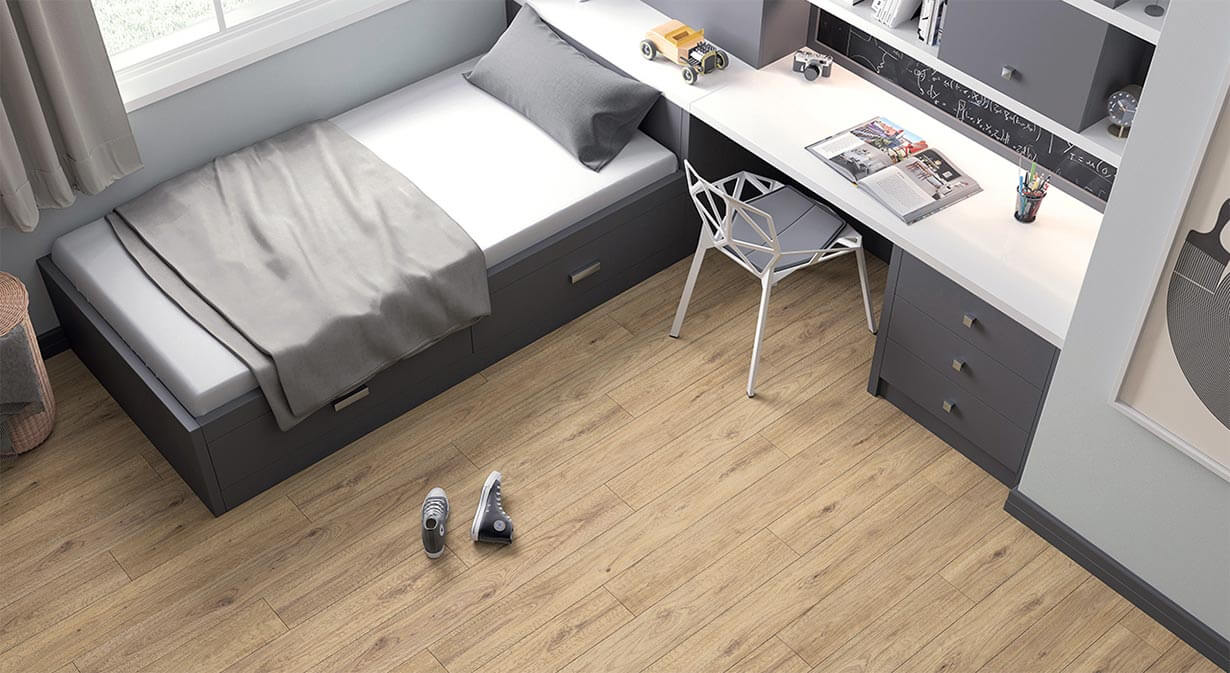 Flooring Thickness
Flooring thickness provides great advantages to the users who use it for heat and sound insulation. Flooring thickness is preferred according to the condition of the floor, heat insulation needs and movement density. In general, although 8 mm Floorings meet all the needs, you can easily use 10 mm and 12 mm thick models with increased heat insulation performance in your interior designs.
Light and Dark Colored Floorings
Color selection in floorings also varies according to your usage area and needs. Grey flooring creates a modern atmosphere in homes and workplaces, while oak-toned flooring adds a more natural and warm atmosphere to your living spaces. Light-colored floorings make your living spaces look brighter. If you prefer your wall colors in light tones, dark-colored floorings can make the space look wider than it is, as the effect of depth in your space will increase even more.
Combining the Floorings
Another important criteria for use are the lines called 'V-Groove', which are formed as a result of the V-shaped combination of 1 mm gaps above the intersections of the flooring boards. Floorings are divided into two as flooring with and without V-Groove. The V-Groove part of the floorings with V-Groove is specially painted during production in colors suitable for flooring. Harmony of the Groove colors to the general flooring color is also very important and is one of the points to be considered in the selection of flooring. These floorings, which have a pleasant appearance in a decorative sense, can be easily cleaned.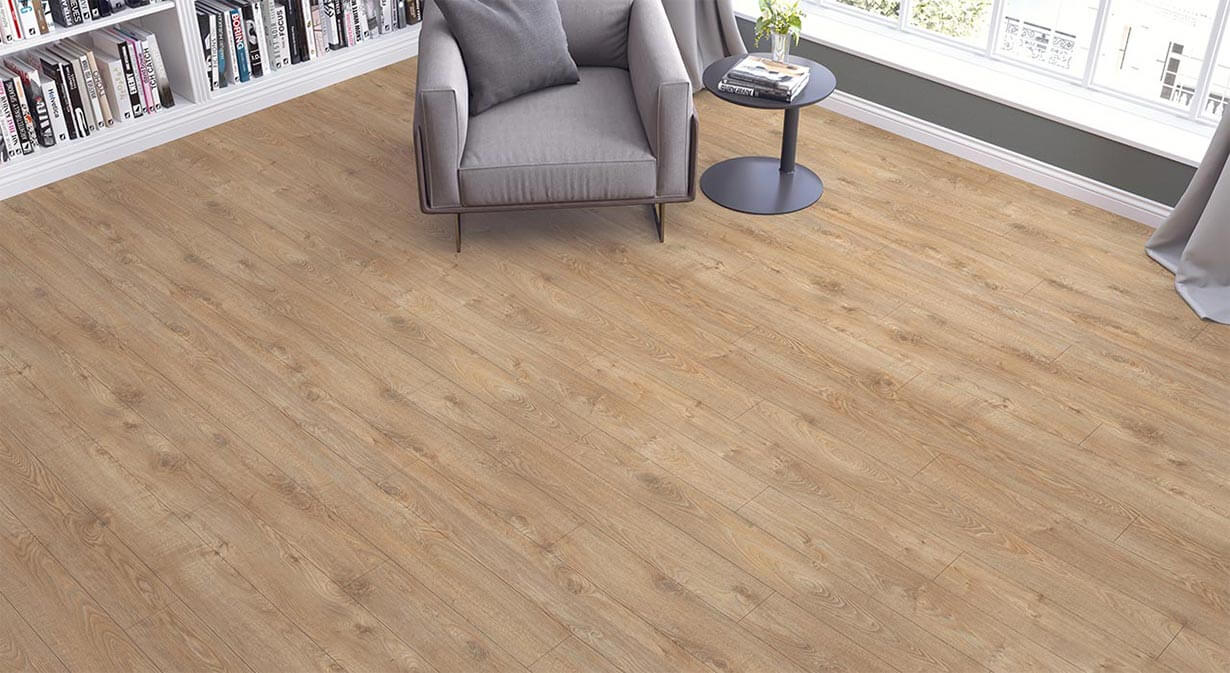 Flooring Certificates
You can check out the certificates of the flooring models you choose to assure you in terms of quality.
Warranty periods are also an important criterion while choosing the flooring. With a warranty period of 15 to 20 years in 8 mm floorings, 20 years in 10 mm floorings and 25 years on 12 mm floorings, AGT floorings easily differentiate from their competitors. AGT floorings are also known as the preferred brand in terms of antibacterial properties and E0 certified emission values that are not harmful for health. Furthermore, AGT floorings are produced with zero waste policy and contribute to renewable energy, especially with their waste in flooring production.
While choosing the flooring, it is quite important to get information from the authorized company about the characteristics of the flooring and for which floor it is more useful. In this way, you can choose the most accurate and high quality material and use it at home for long periods of time with peace in mind. In addition to your AGT flooring selections, you can also take a look at AGT skirting models and different and modern wall profile options. For your questions, you can go to the nearest AGT sales point or you can reach us from the contact form at agt.com.tr or from our social media accounts.
You can find our Design Suggestions article from Schattdecor Marketing Director Claudia Küchen here.